---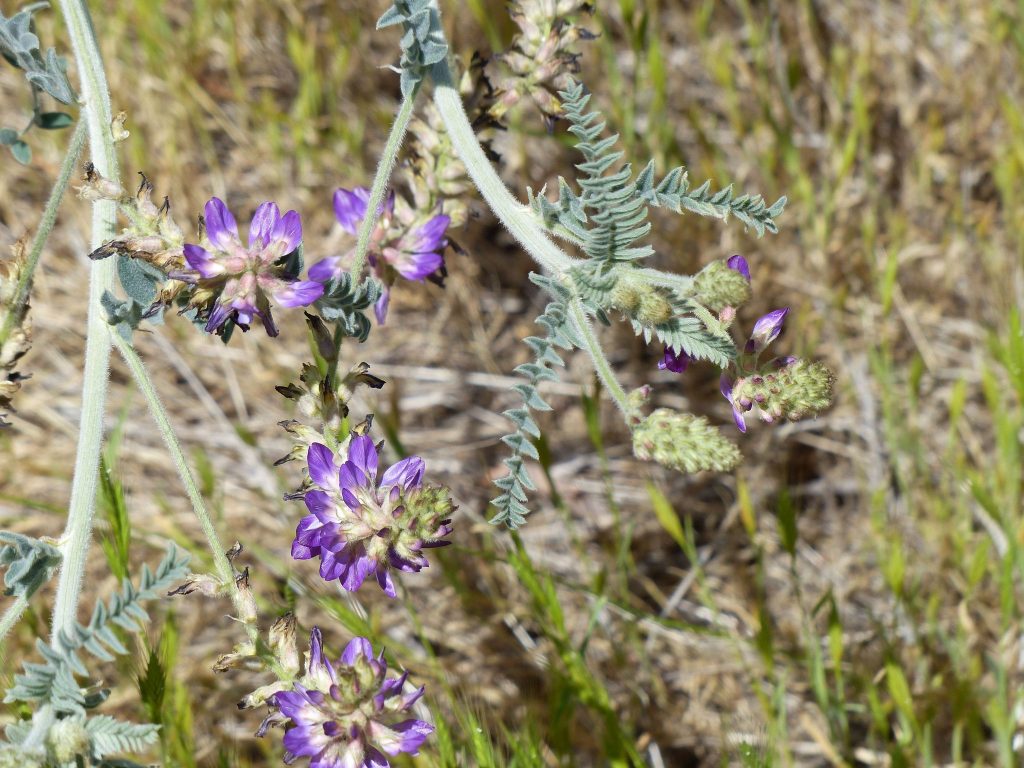 STATUS
Federal status: Endangered

FAMILY
Fabaceae, the pea family

RANGE
Endemic to coastal southern California (Ventura, Los Angeles, and Orange Counties)
Appearance
Braunton's milkvetch is a perennial herb that can grow to 1.5 meters tall. Its stems and pinnately compound leaves are covered in woolly hairs. Its raceme inflorescence features 36 to 60 flowers and blooms from January to August.
Habitat
Braunton's milkvetch is restricted to carbonate soils of the foothills of the southern California mountains.  It occurs in disturbed chaparral, coastal sage scrub, and closed-cone forests and generally occurs along the tops of knolls.  Braunton's milkvetch is a fire-adapted species and post-fire pioneer species that requires an open, light-intensive environment in order to germinate and grow.
Threats
The species' habitat is primarily threatened by private and urban development.  Much of the suitable habitat for Braunton's milkvetch occurs on privately owned land and is at risk of development. 
Conservation
In order to preserve populations in the long-term, Braunton's milkvetch sites require protection and proper management. The Rancho Santa Ana Botanic Garden also stores Braunton's milkvetch seeds and studies reliable seed germination and propagation techniques.
Where can you spot it?

Monrovia Wilderness Preserve, Topanga State Park, Chino Hills State Park, Coal Canyon Ecological Reserve, and Santa Monica Mountains National Recreation Area

---
References:
Sclafani (2006). Astragalus brauntonii. In: Fire Effects Information System. U.S. Department of Agriculture, Forest Service, Rocky Mountain Research Station, Fire Sciences Laboratory (Producer). [link]