---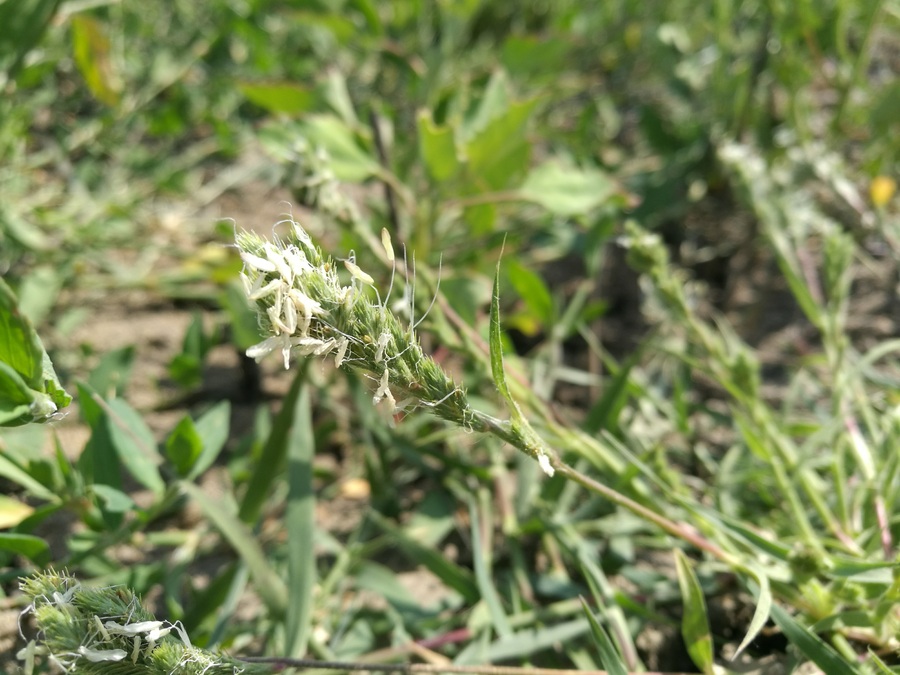 STATUS
Federal status: Endangered
State status: Endangered

FAMILY
Poaceae, the grass family

RANGE
Southern California and northern Baja California.
Appearance
California Orcutt grass is a small (15 cm) annual grass with bright green, sticky leaf blades that are only 1-2 centimeters long. The inflorescence features 6-centimeter long spikelets of pinkish flowers that bloom in April to August.
Habitat
California Orcutt grass occurs only occurs in large and deep vernal pools. It begins as an aquatic plant with floating leaves, then grows as the water level drops in vernal pools, and flowers once the vernal pool has dried.
Threats
Nearly all vernal pool habitats in the Los Angeles Basin have been developed because they occur flat, easy-to-develop land. In addition to urban and agricultural development, other threats include grazing, altered hydrology, off-road vehicle use, trampling, grazing, and non-native plants.
Conservation
The protection of existing vernal pools is a high priority, as it is extremely difficult, and often impossible, to restore vernal pool habitat. 
Where can you spot it?

Santa Rosa Plateau Ecological Reserve in Riverside county. In LA County, vernal pool habitat is much rarer.