---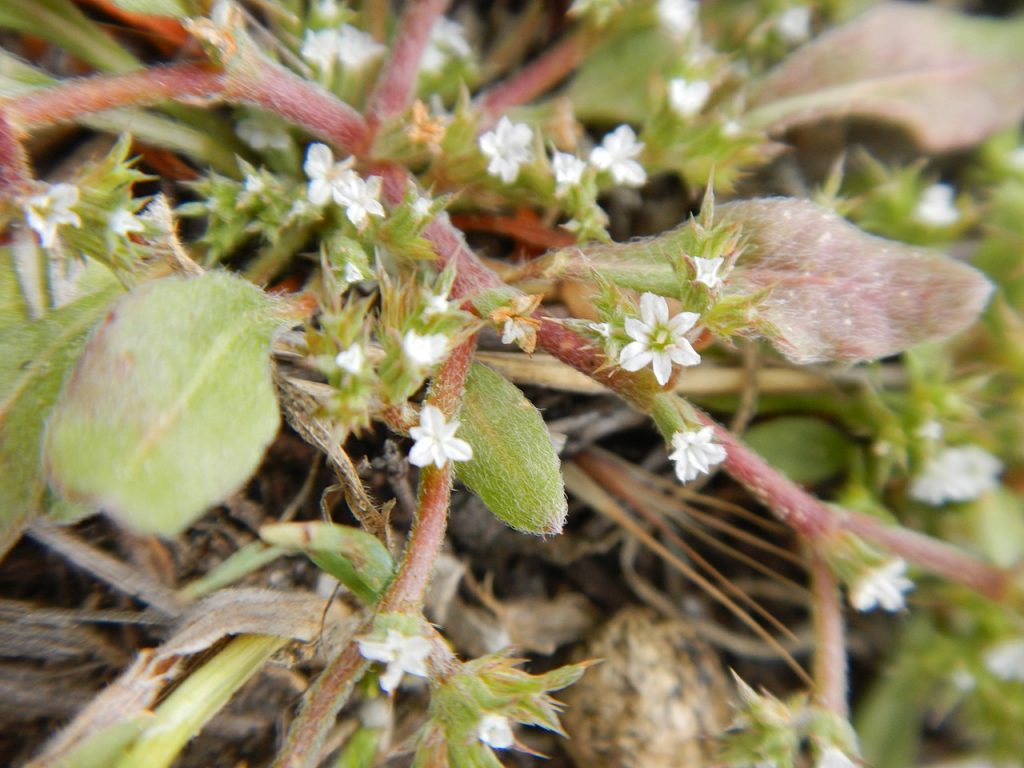 STATUS
Federal status: Species of Concern
State status: Endangered

FAMILY
Polygonaceae, the buckwheat family

RANGE
Endemic to southern California, with only two known populations (one in Ventura County and one in LA County)
Appearance
The San Fernando Valley spineflower is a very small (< 5 cm) annual herb. It has a basal rosette and narrowly oblanceolate, reddish leaves and hairy stems. It blooms from April to June, displaying a dense array of small white urn-shaped flowers with woolly bracts.
Habitat
The San Fernando Valley spineflower is found in coastal scrub and grasslands, and is restricted to marine siltstone or mudstone in the Modelo Formation.
Threats
Development is the primary threat to San Fernando Valley spineflower, particularly the population located on the proposed site of the Newhall Ranch development project.
Conservation
The U.S. Fish and Wildlife Service has concluded that this species is likely to become endangered within the foreseeable future throughout all of its range. Supporting the protection of existing populations, and encouraging funding for human-assisted outplanting, is crucial to its survival. This is an ideal species to try to propagate on public land. Locations for restoration of the species can be identified by identifying the appropriate soil type, micro-topography, and present climate niche.
Where can you spot it?

Currently, there are only two known populations. Laskey Mesa in Upper Las Virgenes Canyon Open Space Preserve of the Simi Hills is the best place to see this species, as the other population (the proposed Newhall Ranch mega-development site in the Santa Clara River Valley) is on private property.

---
References:
Cooper, D. 2015. Population Assessment of the San Fernando Valley Spineflower (Chorizanthe parryi var. fernandina).