---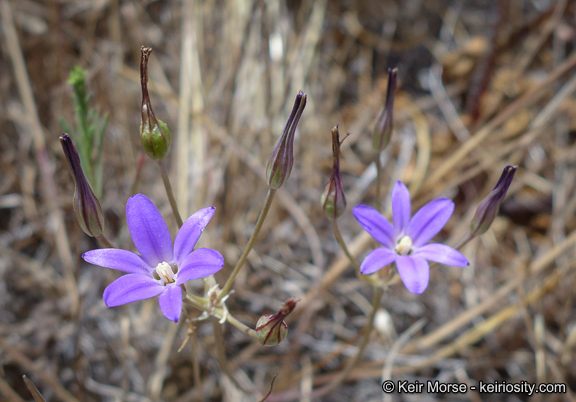 STATUS
Federal status: Threatened
State status: Endangered

FAMILY
Themidaceae

RANGE
Southern California, from the foothills of the San Gabriel Mountains in the north to San Diego County in the south
Appearance
Thread-leaved brodiaea is a perennial herb that forms underground bulbs. The leaves are basal and narrow and lily-like in appearance. Its violet flowers bloom from March to June.
Habitat
Thread-leaved brodiaea occurs in native and non-native grasslands, alkali playa, and basalt vernal pools. They are frequently associated with or near vernal pool complexes.
Threats
The primary threat to this species is loss of habitat due to urbanization, illegal grading, and agricultural conversion. Other threats include alteration of hydrology and impacts from livestock grazing, unauthorized off-highway vehicles, and competition from non-native plants.
Conservation
In Los Angeles County, one of the two known occurrences of thread-leaved brodiaea is permanently conserved by the Glendora Community Conservancy. Protection of the San Dimas/Gordon Highlands populations is required, as they are likely to be impacted by future development.   
Where can you spot it?

The Colby Trail on Glendora Community Conservancy land.